St Francis and St Clare Legal Documents
| Board of Directors | Governors |
| --- | --- |
| Dr Chris Walker - Chair | Ms Geraldine Walker - Chair |
| Ms Geraldine Walker - Vice Chair | Mr Chris Marandola - Vice Chair |
| Mrs Marie-Nicole Anderton | Ms Krystyna Bickley - Principal |
| Mgr Mark Crisp | Miss Oni Hamilton |
| Dr Robert Grinsted | Mrs Maggie Hazeldine |
| Mr Richard Morgan | Miss Lisa Ritchie |
| Mrs Ann Shorthouse | Mrs Nkiru Umensofor |
| | Parent Governor vacancy |
| | Foundation Governor vacancy |
| | Foundation Governor vacancy |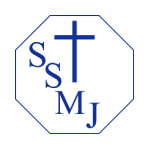 Miss Hamilton
Type of Governor: Staff
Link Governor Role: N/A
Oni Hamilton has worked in education for over ten years. She has had the pleasure of teaching in schools in Birmingham, Wolverhampton and internationally. Oni moved back from Dubai in 2021 , as she was seeking a new challenge in an ambitious and progressive educational environment.
Her international teaching journey has taught her the valuable skill of adapting the curriculum to cater to a range of learning styles, and how to deliver an appropriate, balanced, challenging and creative curriculum, which is essential in developing children's skills, knowledge and understanding.
Oni's goal in an academic setting is to essentially guide each individual in becoming the absolute best person they can be and she dedicates herself to raising the standard of children's education.
Oni considers herself to be a lifelong learner who continues to be committed to driving individual and whole school improvement.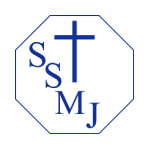 Maggie Hazeldine
Type of Governor: Foundation
Link Governor Role: RE/Catholic Life
Born in Wolverhampton , Mrs Maggie Hazeldine has worked in education for over 30 years and is currently Principal at St Edmund's Catholic Academy where she herself was educated many years ago! Proud of her Catholic education , this has allowed Mrs Hazeldine to access truly aspirational learning communities across the country. She spent her undergraduate years at York University studying English Literature, and a post-graduate year at Nottingham University studying English and Drama before beginning her early career in sixth form teaching in London.
Returning to Wolverhampton after 11 years, Mrs Hazeldine completed a Masters in Education whilst taking on a range of roles within Wolverhampton College leading to the post of Director of Teaching and Learning. The call to return to Catholic Education came 9 years ago, first as Vice Principal and now Principal. She believes high quality, faith-filled education creates people of character and compassion. This is her mission.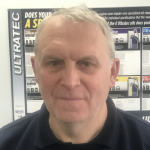 Christopher Marandola
Type of Governor: Foundation
Link Governor Role: Health & Safety, Pupil Premium; Vice Chair
Chris Marandola was born locally and is a former pupil of SS Mary & John's and also attended St Edmund's. He is keen on all sports especially football and is a Wolves season ticket holder.
Chris is also a Foundation Governor at St Teresa's and attends Mass at SS Mary & John's most Saturday evenings, you may well see him at the back of the church as he is Church Warden.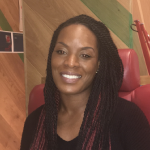 Lisa Ritchie
Type of Governor: Parent
Link Governor Role: Finance, Pupil Premium and English
Lisa was born and raised in Sandwell. She recently moved from Sandwell to Wolverhampton in 2021 with her family. As a parent of a child learning at SS Mary and John, she is delighted to be on the local governing board supporting the school as a representation of the parents. She is a qualified chartered accountant within the public sector, with over 20 years' experience in finance. She has a passion for improving public services by enabling better decision making when spending from the public purse. She has recently joined the board of directors for the West Midlands Combined Authority as a business representative. As parent governor she is always available for parents to speak to should you have any concerns or compliments regarding your child's learning. She looks forward to hearing the views from as many parents as possible.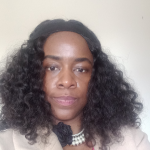 Nkiru Umensofor
Type of Governor: Foundation
Link Governor Role: N/A
Mrs Nkiru is an overseas nurse, relatively new in the UK with her family. She happened to have come from St Michael's parish in Lagos to another St Michael's parish in Wolverhampton. Having enrolled her children in two of the Catholic schools in Wolverhampton she desires to serve the Catholic Education Service through her school governance role.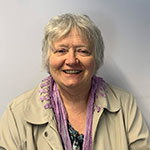 Geraldine Walker
Type of Governor: Foundation
Link Governor Role: Safeguarding, Finance, SEND, Academy Improvement, Equality, Diversity & Inclusion; Chair
Over the years, Geraldine has been involved as a Foundation Governor for both Catholic primary and Secondary schools within the St Francis and St Clare Catholic MAC, in a variety of governance roles including as Chair, as well as Link governance in Finance, RE and Catholic Life, Safeguarding, and Special Education Needs (SEND).  She has a background in Local Government and the Voluntary sector which has given her a range of skills and experiences which she brings to the role of Foundation Governor. Geraldine is also on the governing body of St Mary's Catholic Primary Academy where she was educated herself, and she is ambitious that the pupils at St Mary and John's receive an excellent Catholic education to prepare them for their next stage in life.  As our mission says: ' Striving for excellence as disciples of Jesus, learning from St Mary and St John'.